Stay in the Gatehouse of the Château de Verges.

Surrounded by forest ; close to picturesque villages, lakes and vineyards.

Enjoy a hike or just relax!
The cottage, the old castle gatehouse, is a listed historical monument located in the grounds of the Château de Verges (16th century). It is situated in the beautiful Jura mountains, on the first plateau at an altitude of 500 meters, 80kms from the Swiss border.
Verges is 15minutes from the thermal spa town of Lons le Saunier. The city provides all the services you might require : train station, supermarkets, shops, cinemas and hospital…
Just five minutes from Verges, Crançot (Hauteroche) has a grocer, a baker, a coffee-house/post office, a chemist, nurses and doctors.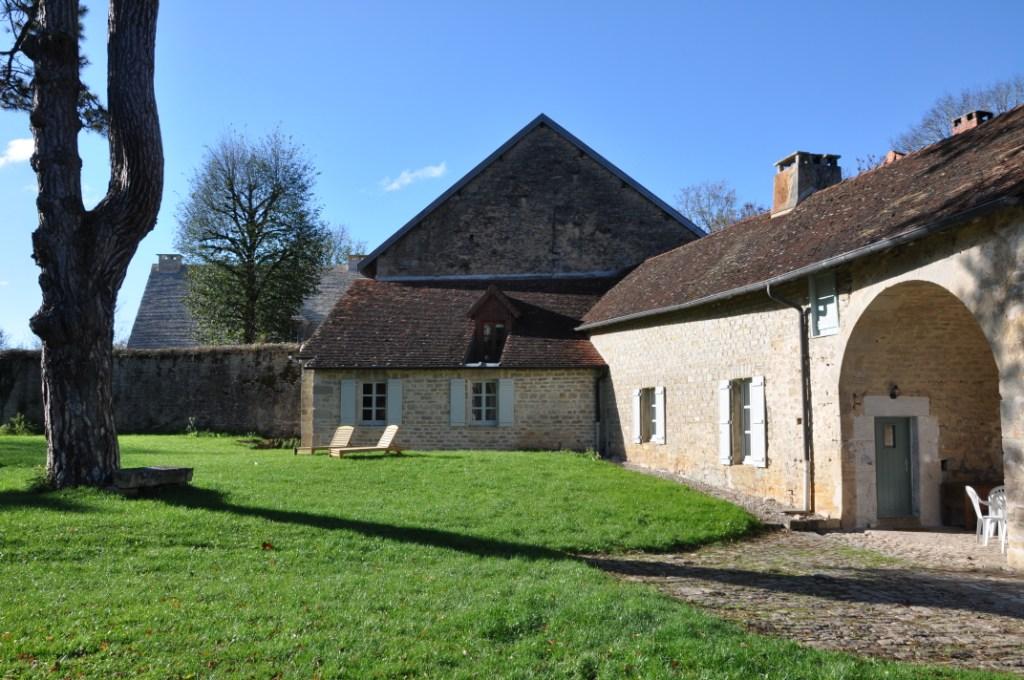 Verges is close to the famous « Hérisson » waterfalls, the lakes of Chalain and Clairvaux, as well as several other smaller lakes. The Abbey and villages of Baume les Messieurs and Château-Chalon are not far (10 and 15 kms). The region is renowned for its food, cheese and wine, and you will find a number of excellent but reasonably priced retaurants in the area.